House of Dialogue - Bussum, Netherlands
An old factory transformed into modern offices
by Meneer Voss
Eindhoven-based architecture firm, Meneer Voss, transformed this former cocoa factory into a series of formal and informal offices and commercial training spaces. The coffee bar is central within the building; the perfect meeting space for informal conversations and re-energising before getting back to the grind.
Blending the buildings original industrial elements with contemporary design fixtures, such as the Coolicon lampshade, creates this inviting meeting space and comfortable setting.
The exposed brick walls of the original factory bring warmth through their natural earthy tones, contrasting with the bold contemporary bookshelves, accented by colourful books.
These contrasting tones affect the central pieces of the space. When viewed from the wall the lampshades are warmer in colour, when viewed from the bookshelves the shades are cooler and darker - more muted within the space.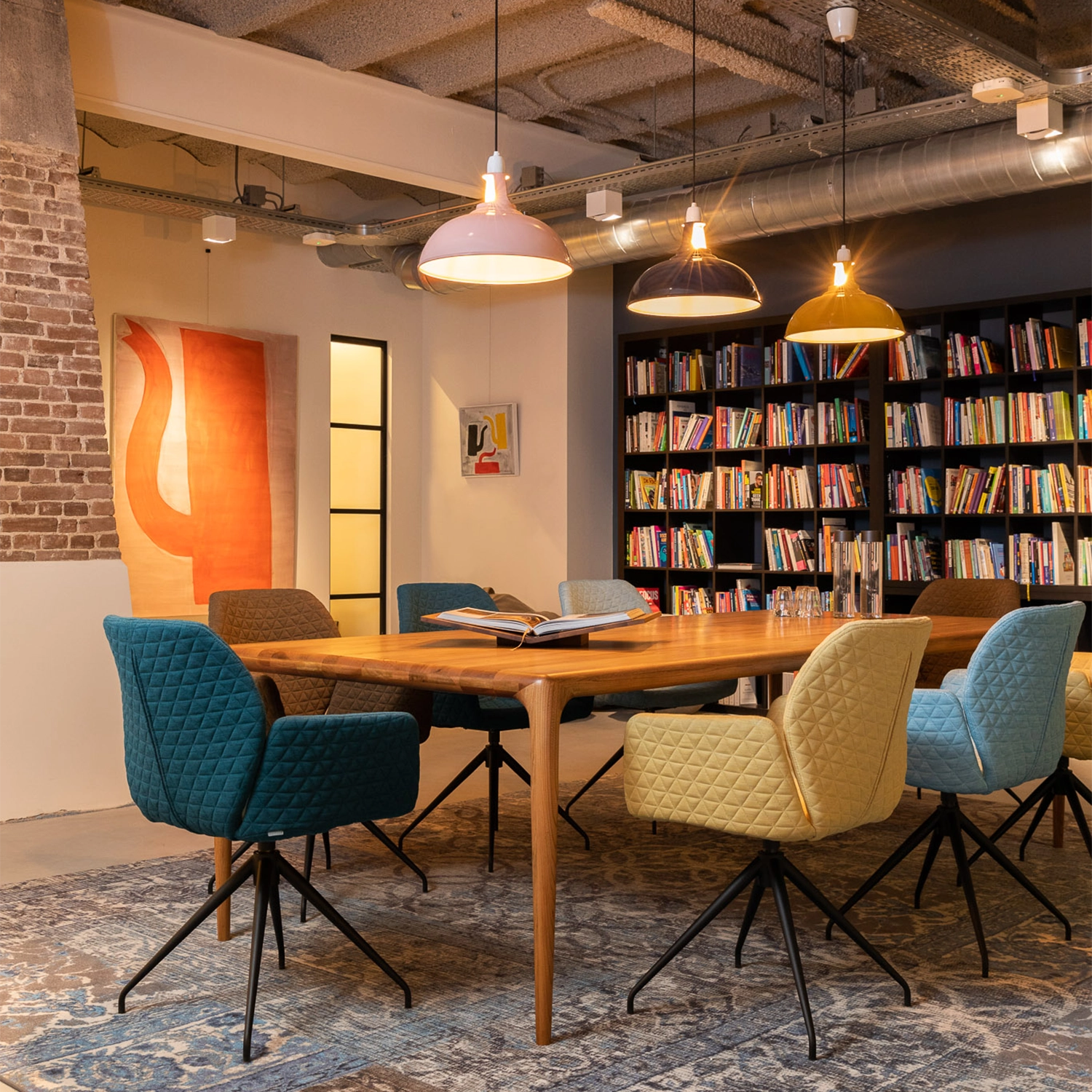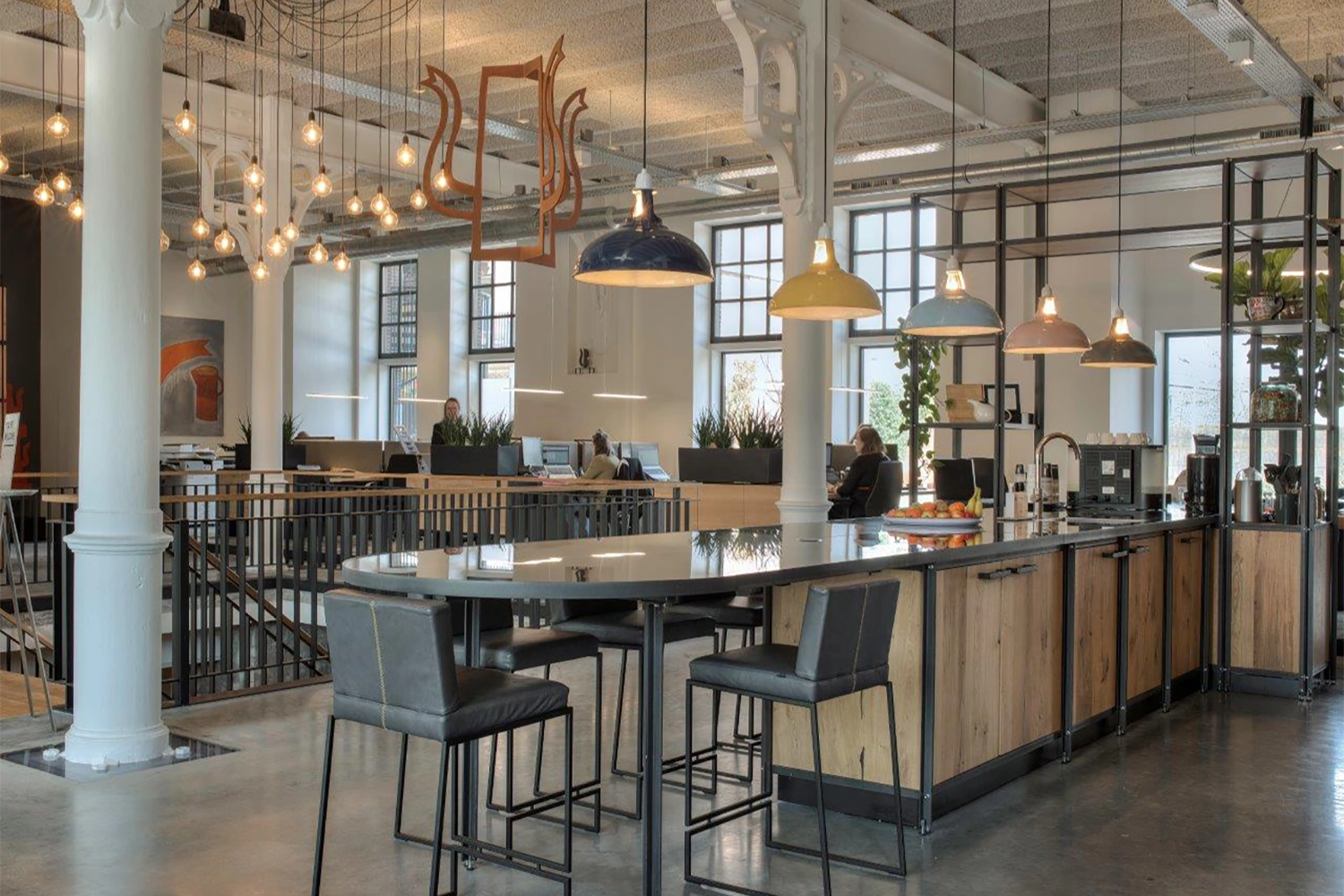 BRIGHTENING CO-WORKING SPACES
Located above the coffee bar, bright Large 1933 Design lampshades take centre stage. Adding a pop of colour amongst the natural terracotta brick and warm tones used throughout the open space, these shades cast a welcoming light.
The mismatched pairings bring colour to the commercial space while providing focused task lighting over the high bench. The Large 1933 Design shade works well in commercial space breakout zones and informal areas. The size ensures that they stand out in the expansive environment and create a more informal lighting environment. The Large 1933 Design shades allows for a more diffused ambient light to fill the space, bringing an informal and inviting charm to the project.
Within the formal meeting spaces the traditionally utilitarian shades reflect the accents throughout the space.
In this enclosed meeting room the Large 1933 Design shade is an accent piece, the bright white walls call attention to the dark shade. Those passing by will notice how the shade highlights the design features of the building, echoing the black railings and panel base.
The design of this shade provides ample light above and below (perfect for focused commercial environments) while adding interest to the workplace.